IncrediMail Stationery
Feel free to download, distribute and use our Free incredimail stationery.
With your mouse, (left buton) click on the image to download and install stationery.
Have your own personal and/or business stationery designed using your pics or images for a small fee.
Contact us for further details.
us ..... your comments are most welcome.

Web Page Templates......Check out our gallery
Help keep the development and availability of this stationery free for all by clicking the PayPal button below and making a donation. Many Thanks
| | | |
| --- | --- | --- |
| | | Fantasy1 |
| Fiery Dude (animated) | | Just Ignore Me |
| | | Parchment |
| | | Prissy & Foghorn |
| | | Sparkle (animated) |
| | | SuperMan (animated) |
Click the boxes for the page numbers

Explosive PDA Themes are now here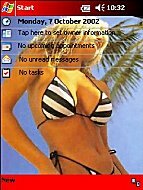 Cick here to view a few samples of client ordered Incredimail Stationery
Cool Graphics Uses

for all online transactions
Get your own FREE personal Paypal account by clicking the link below

Cool Graphics Free Screen Savers
Incredimail....Email has finally Evolved

You are Visitor Number
Cool Graphics web design, © 2001 All Rights Reserved. Copyright Information.