Catagory: Crazy Email Pic Signatures 1
(Page updated Thursday, July 8, 2004 10:58 PM )

Web Page Templates......Check out our gallery
Let us put your name preference into any pic listed here for your personal use for only $1.99 Click here to find out how.
or have us create one for you from your own preferred picture for a small fee. Please for further details.
Click the boxes below to select pages for email picture signatures.

Explosive PDA Themes are now here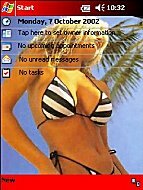 Cool Graphics Uses

for all online transactions
Get your own FREE personal Paypal account by clicking the link below
Cool Graphics Web Design, © 2001 All Rights Reserved. Copyright Information.